deeringamps.com is the web home of deering valve amplification. Welcome, my name is Tom Deering, and I build a limited number of vacuum tube guitar amplifiers. Tubes, as we like to call them in the States, valves to the Brits, and more correctly an electron valve. My designs are loosely based on the Western Electric circuit used by the Fender Musical Instrument Company* in the late 1950's. Specifically, the 5F6-A and 5F8-A, later adapted by Ken Bran for Jim Marshall Products LTD* and used in their JTM series amplifiers. Each DVA amplifier is hand wired in a style inspired by the Harry Joyce manufactured HIWATT* amplifiers. Power and output transformers at either end of the chassis, to balance the amp, turret board circuit with flying leads to valve sockets and control pots. Clean and Drive channels, selectable via footswitch, long tank Accutronics reverb, with level control at the footswitch. Mercury Magnetics, and Hammond Mfg. transformers. Every effort is made to insure that each and every amplifier is more than just the "sum" of its individual parts.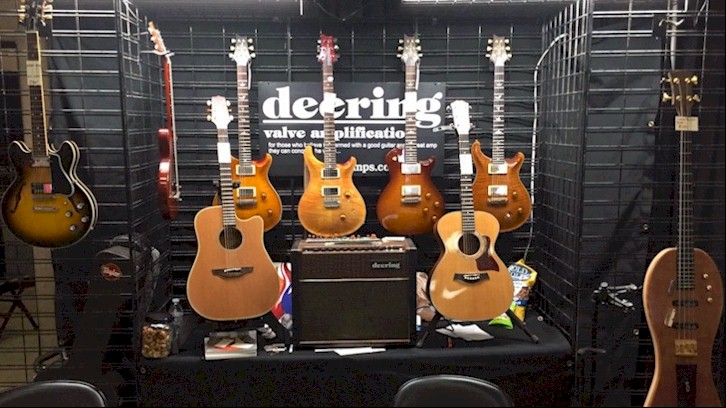 Tacoma Guitar Festival 2017 at the Tacoma Dome April 28-30.
Tom Deering
deering valve amplification
deeringamps@aol.com

253 951-7460
*Tom Deering and deering valve amplification have no connection or association with The Fender Musical Instrument Company, Jim Marshall Products LTD, HIWATT USA or HIWATT UK. Any use of names trademarked by these or any other company on this website is hereby acknowledged.